Depositing With PaySafeCard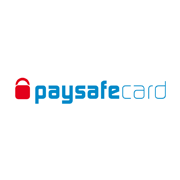 Online casinos have made it very easy to deposit money to your account using various methods. Most casinos like to have as many methods as possible so every player can deposit money with the payment method they possess. One of the ways that many casinos allow their players to deposit money is with a PaySafeCard. A PaySafeCard is easy to use and doesn't require a bank account. A PaySafeCard is a card that was designed for people that don't have a credit or debit card. PaySafeCards can be used for online shopping. The card is prepaid, so the person can put a specific amount on the card and then use it wherever the card is accepted.
>>> Use PaySafeCard To Claim Up To $/£800 in Bonus at Jackpot Paradise Casino! CLICK HERE <<< t&c apply 18+
The company that created PaySafeCard is headquartered in Vienna, Austria and was established in 200. It is one of the leading prepaid solutions that is available to thirty seven countries:
Argentina, Australia, Austria, Belgium, Bulgaria, Canada, Croatia, Cyprus, Czech Republic, Denmark, Finland, France, Germany, Greece, Hungary, Ireland, Italy, Latvia, Lithuania, Luxembourg, Malta, Mexico, Netherlands, Norway, Peru, Poland, Portugal, Romania, Slovakia, Slovenia, Spain, Sweden, Switzerland, Turkey, United Kingdom, United States, and Uruguay.
It is accepted by over four thousand places online, include just about every online casino.
How To Deposit Money On Your PaySafeCard
Depositing money on your PaySafeCard is simple. You have to purchase a card from one of the half a million places worldwide and then add money to it.   Then all you have to do is create a ECash account on their website. After you create an account, scratch the pin off of the back of the card and see how much money is in your account. After your account is funded then you can just use it like you would any other credit card to pay for things online or fund your casino account. You just have to enter the sixteen digit pin into the website when you go to pay for your purchase.
The PaySafeCards come in different values and you can pick with one you need when you purchase it. You can get ten, twenty five, fifty, or one hundred dollars card to use to pay. And you can combine up to ten PaySafeCards if you want a value of one thousand dollars. And if you purchase isn't the value on the card, it will be saved and then you can pay with it again later. Keep in mind that you have to use all the funds on the card within twelve months of the purchase or you will be charged a fee of two dollar per month the money is left on the card after that.
Paying With PaySafeCard At Casinos
When you go to deposit money on to your casino account, all you have to do is to select PaySafeCard on their website or select prepaid cards under payments/deposits on the site. Then just enter your sixteen digit pin into the website and then you can start playing the casino games. You can do this on all casino websites for free. Unfortunately, you can't withdrawal funds from your casino account using the PaySafeCard but there are other prepaid cards you can use to do so, like Visa and MasterCard.
Casinos That Take PaySafeCard
There are hundreds of online casinos that take PaySafeCard to deposit money onto your account. Many online casinos now days have a long list of methods to help players deposit money to their account. Here are just some of the online casinos that take PaySafeCard:
>>> Use PaySafeCard To Claim Up To $/£800 in Bonus at Jackpot Paradise Casino! CLICK HERE <<< t&c apply 18+