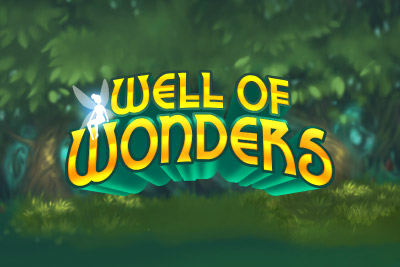 Well of Wonders has a number of things that make it a special release from Thunderkick, and the theme is one of them. You're looking at a fantasy based game, with a well that releases magic runes when you hit the spin button. The game is highly unusual in the way it works, not requiring either lines or ways to win.
It's the kind of game where you just need a certain number of symbols of the right type, and you get your reward. There are only 7 symbols present in the game, all of them coming out of the well as the round begins.
The symbols will show you runes with different colors and shapes, some of them with gemstones placed inside. They are slowly spinning above the well, creating a mesmerizing effect. I think that players will love the graphics of Well of Wonders, as unusual as it may be.
Developer
A smaller company, Thunderkick seems to try and make itself heard with the uniqueness and design of their slot machines. If we go by Well of Wonders, and some of their other slots, they're succeeding at this.
Together with a couple of other smaller companies, they're showing big developers how slot machines should look like. Thunderkick certainly seems much more motivated to offer a high quality design than other developers are (I'm looking at you, Microgaming).
How To Play It
The betting system is the same one that you get in every slot from Thunderkick. You just have 14 different bet values to choose from, all of them accessible from the Bet screen. You can spend just $0.10 if you want to, or you can go up to $100. The prize values are going to be determined based on the total amount wagered, not on a line bet.
The game might not have ways to win, lines or even regular reels, yet I think that it will be very easy to understand. In the end, all you need to do here is click on a button to tell the game to spin the reels, and it will do exactly that.
>>>> Play Well Of Wonders Now! CLICK HERE FOR $/£200 BONUS<<<<
Special Features
As soon as you start the game, by clicking on the Spin button, you will notice that the well will give you 7 symbols, which will come from it and will then hover and spin slowly. Now, depending on the number of matching rune symbols present, you can get a prize or not. You need at least three matching runes to be in view, to get a prize. The best prizes come via seven matching runes.
Whenever a combination forms, its symbols are taken out and replaced with new ones that also come from the well. The multiplier increases at the same time, for these new respins. The other symbols remain the same. You can have a multiplier as high as 32x through this feature.
Regular wild symbols may be used as replacements for those matching runes, and they count towards the formation of all other combinations of regular symbols.
The final feature comes via a Fairy, which will sometimes be present next to the game area. If you get no win that round, then the Fairy activates its feature and takes out single symbols, leaving only the ones that have at least two positions. It also brings new symbols for the empty positions.
Maximum Payouts
Normally, you can look forward to a best prize of $5,000, at a wager of $100. The multipliers from the respins can go up to 32x, so in theory you could land up to $160,000.
Summary
Well of Wonders is the game that will give you a completely different experience, yet at the same time it will feel familiar. It has a 96.10% average RTP, so if you like it, you should play it.
 >>> Play Well Of Wonders Now! CLICK HERE TO CLAIM $/£200 Bonus Now! <<<<